CUT
CUT
Cut is a family of lamps characterized by a main body that can be oriented in several positions. The family consists of suspended, floor and table lamps. The light emitted by the light source is filtered and partially reflected by the screen.
Materials laser-cut aluminium, steel and acrylic diffuser.
Cut was launched in Euroluce 2019 by Axolight (IT).
Cut suspension models hanging in three different positions.
Cut table models standing in two different positions.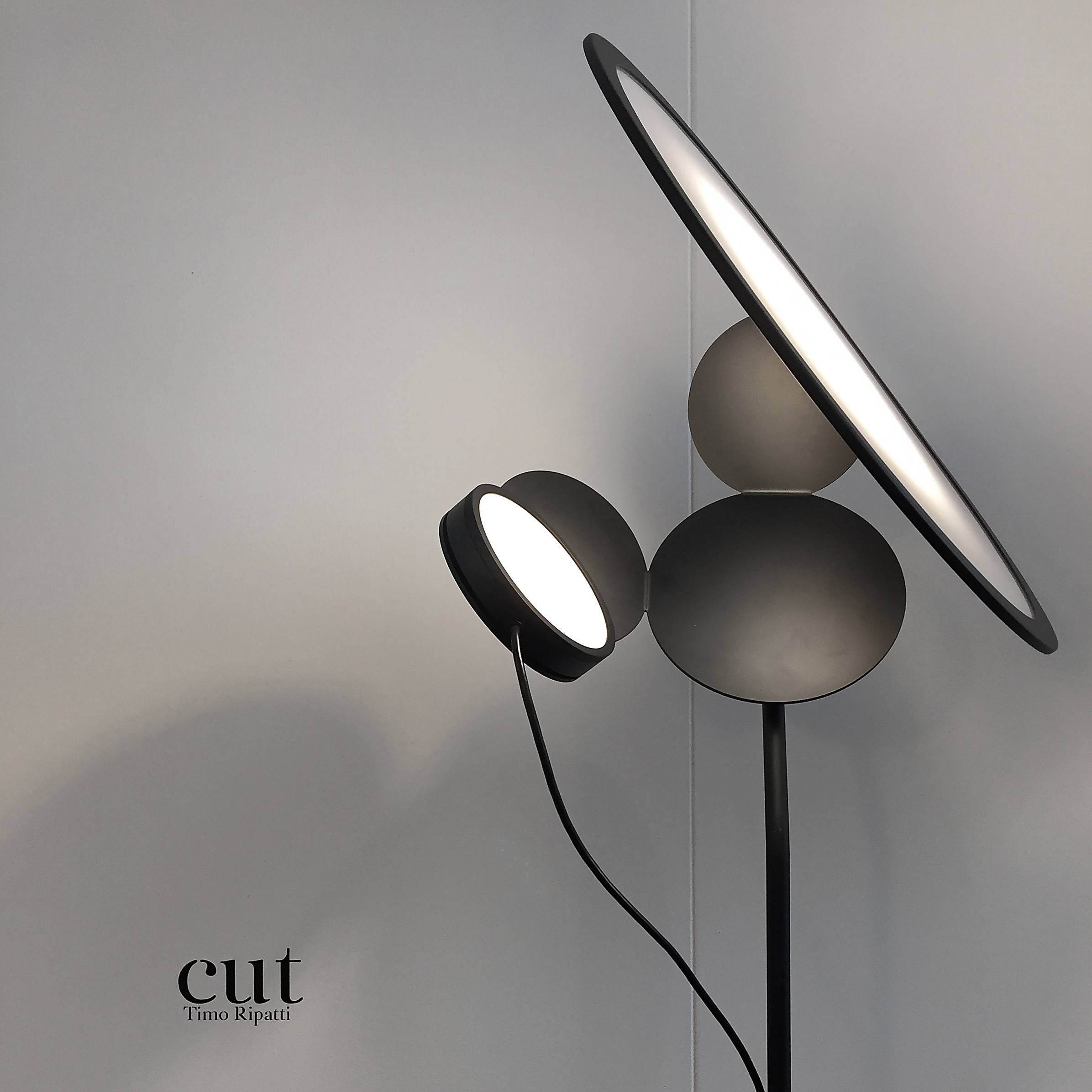 Renderings by Axolight. Photos and the sketch by Studio Ripatti.